Back on the bumpy Belize road after Cristo Rey Falls. We stopped in San Antonio for a lunch of beer and bananas. A little further down the road we stopped at the Green Hills Butterfly Farm.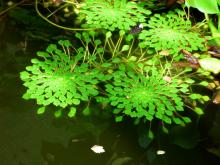 Their butterfly tent was awesome. 13 varieties of butterfly all native to Belize, including the glasswing, which I was pretty excited about. They were all over the place. So cool! They also had some trespassers, like a frog and some walking sticks, one of which attached itself to Dad's face.
I could have spent all afternoon there.
They had a small pond in the middle with this really interesting aquatic plant. Kinda like a lilly-pad, but it was more like a compound leaf.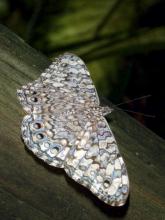 Our guide then showed the stages of the owl butterfly by using about a dozed plastic containers, each with a live specimen in a different stage of development. They raise the butterflies for export which each species handles differently, but most are shipped as a very small caterpillar to butterfly tents all over the world. I've seen a couple of these species at tents in Victoria, Canada, and at Six Flags in Vallejo, California.
We then walked around their gardens where there were hummingbirds everywhere. They had a whole list of different species of hummingbirds they've seen at the farm.
We spoke with the owner who was really cool and willing to talk about the butterfly trade. It was all very interesting.